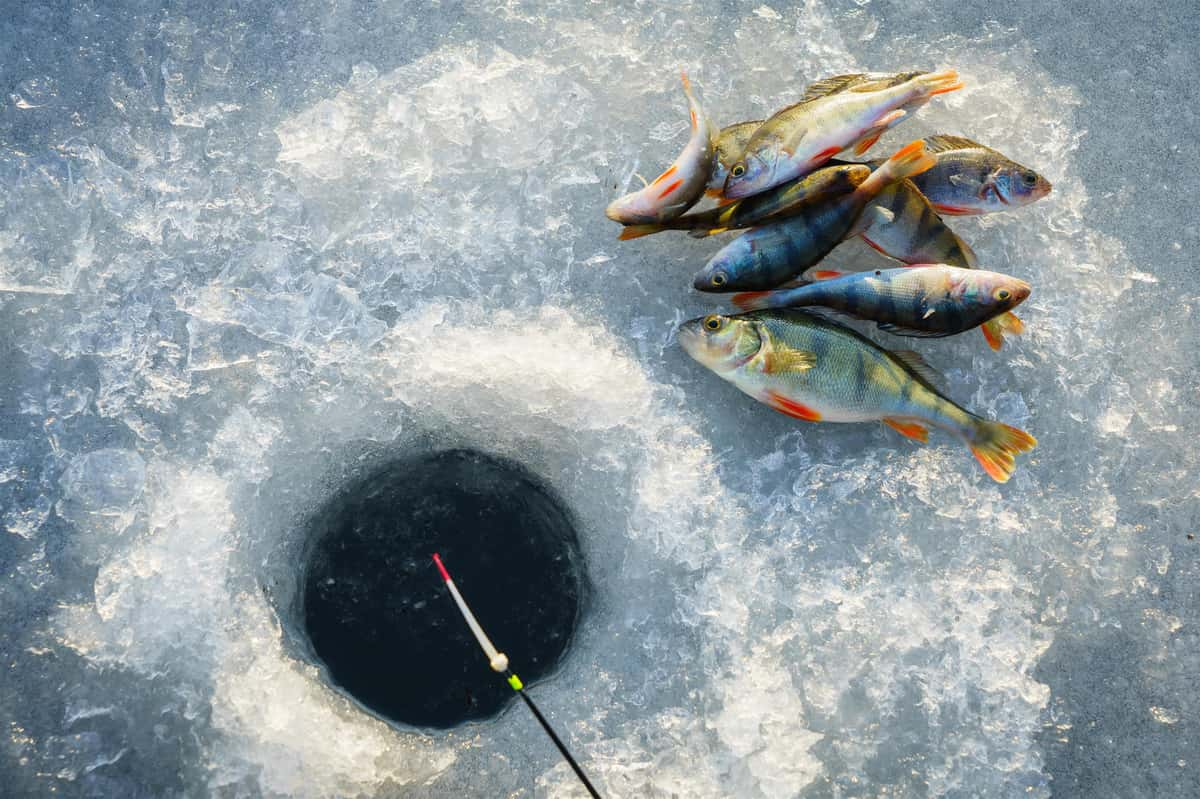 ICE FISHING ADVENTURES
Package Includes Deluxe Accommodations, Heated Transportation to and from Heated Ice Shacks, Pre-Drilled Holes, Minnows
(2 doz./person/day), 3 Excellent Meals a Day, Satellite Sports Events, Maid Service, Prime Location on Lake, and Fish Processing/Dry Ice. Ice Fishing Tackle Available for Rent. Check-In: 2:00 p.m. / Check-Out: 8:00 a.m. * Or Call Us & Customize Your Own Package!
1-800-369-3474.